FRP platform gratings
Due to their unique physical, chemical and mechanical properties, FRP platform gratings and FRP construction profiles have found a very wide range of applications.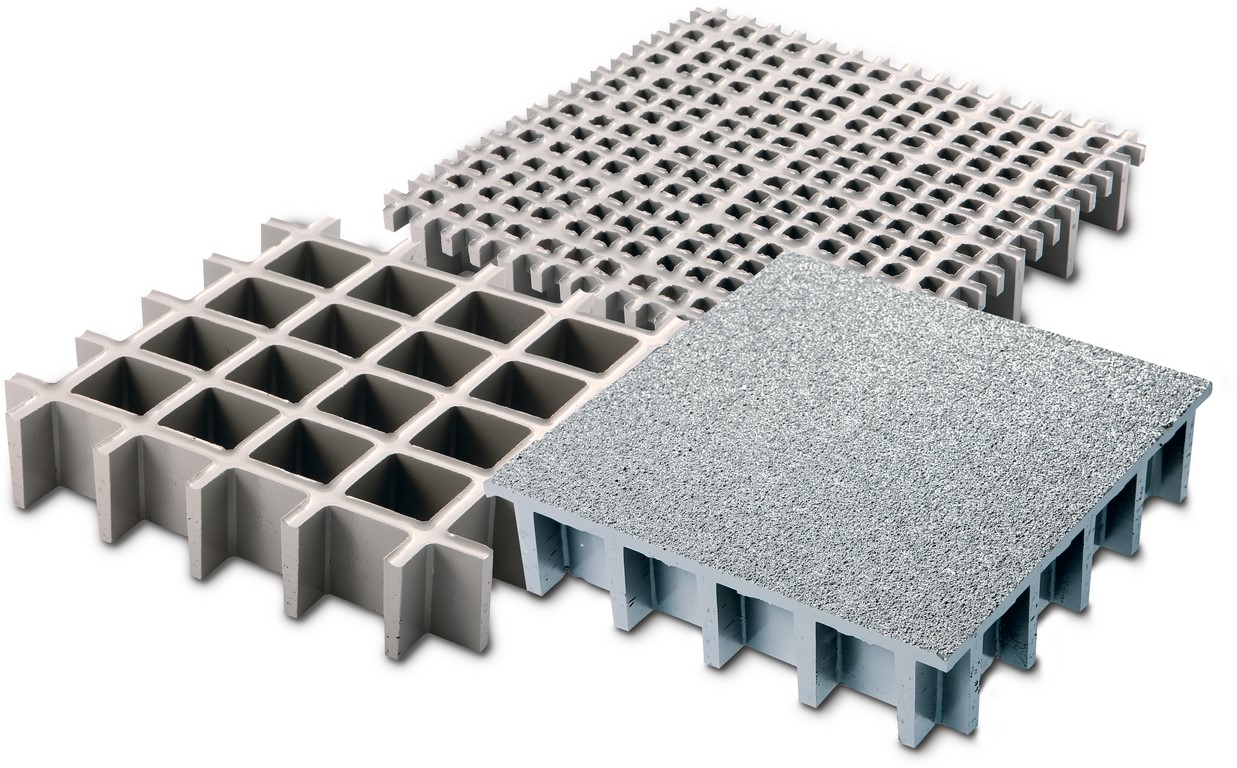 FRP (Fiber-reinforced plastic) also called GRP (Glassfiber-reinforced plastic), is a composite material in which glass fibers constituting structural reinforcement are embedded in the polymer matrix (polyester resin).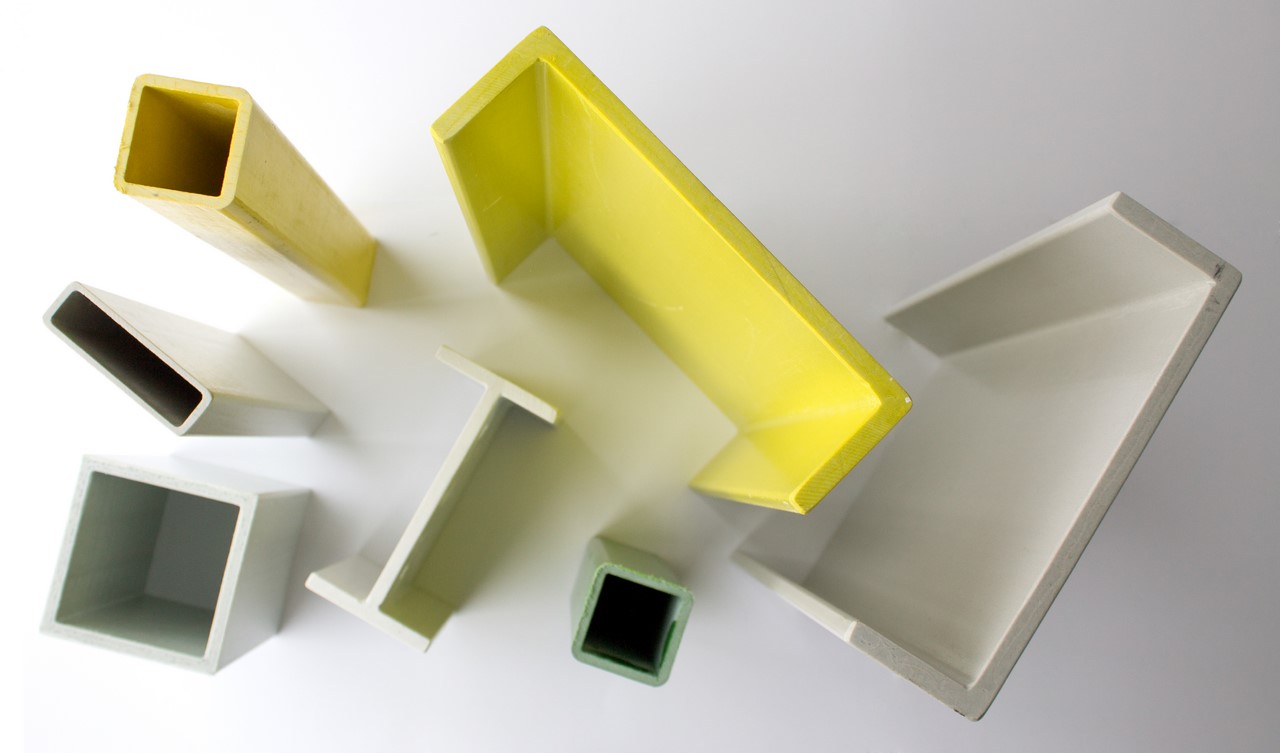 FRP products (GRP) are characterized by many advantages, of which the most important are:
resistance to weather conditions
resistance to chemical agents
high ratio of mechanical strength to mass
very high durability
low weight
no softening due to temperature increase
high dimensional stability
good dielectric properties
easy assembly
no maintenance required

The offer
We offer the following product groups:
Molded mold grates available as openwork in a wide assortment of mesh sizes (from 12x12 mm to 68x100 mm) and thickness (from 15 mm to 100 mm), as well as one-side concealed (top) or double-sided (top and bottom), with surface non-slip or smooth (class R13 or R10 according to DIN 51130)
construction profiles produced in the pultrusion process
complex structures: stairs, ladders, balustrades, platforms, platforms, fences, gates
laminated boards with a thickness of 3 to 20 mm
threaded rods, nuts and GRP washers
fastening and fastening elements made of acid resistant steel for gratings and GRP profiles
Our offer includes technical consulting, design, structural calculations, cutting of grids to the required shapes and dimensions.
Grilles are produced in RTM technology (Resin Transfer Molding) from various types of resins (orthophthalic, isophthalic, vinylester, phenolic), thanks to which we obtain products characterized by the properties desired for specific applications.

The application
Thanks to their unique properties, FRP gratings and FRP constructions have found wide application in many industries, among others:
chemical and pharmaceutical industry
metallurgical industry
mining industry
textile industry
food industry
paper industry
energy
sewage disposal and treatment facilities
treatment and water supply facilities
maritime economy and shipbuilding
railway, road and city infrastructure
other: car washes, tanneries, electronics industry, telecommunications, warehouses, animal husbandry, wine bars, yacht / recreational jetties, etc.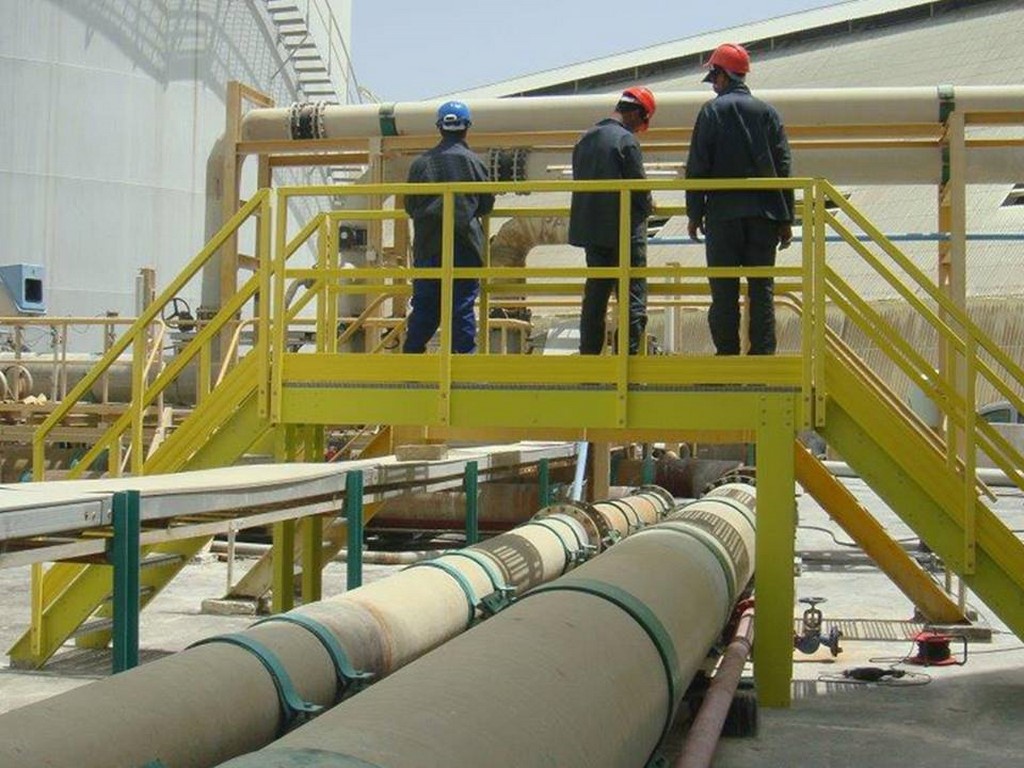 Certificates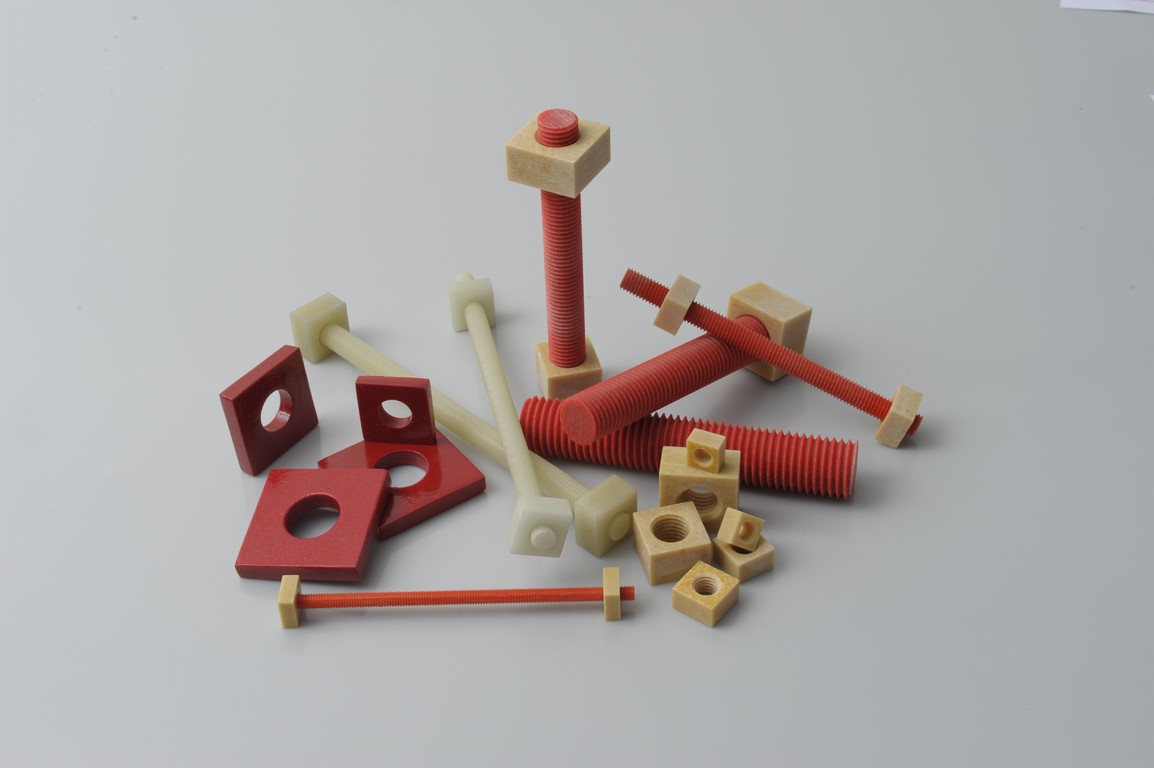 The manufacturer has a certified quality management system (EN ISO 9001:2008 certificate).
The manufactured products have a number of approvals and certificates issued by qualifying units. The technical parameters have been confirmed by tests carried out by certified European institutes and laboratories.
Aby zobaczyć pełną specyfikację produktu proszę otworzyć stronę na komputerze.